TEL:045(328)3168   MAIL: ICK44663@nifty.com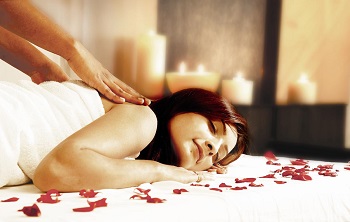 Aromatherapy oil massage for free.
If you are looking for aromatherapy massage service in Tokyo or Yokohama, please contact us. You will enjoy surprisingly comfortable oil massage with no charge, free of charge.
Aromatherapy massage is oil therapy using essential oil which is extracted from herb plants. Essential oils of lavender, rosemary, chamomile, rose are the most popular oils for aromatherapy massage.
After careful conversation with a client, our aromatherapist will recommend 3 to 4 essential oils from over 40 kinds of essential oils for blend massage oil. It will heal your mind and body sufficiently.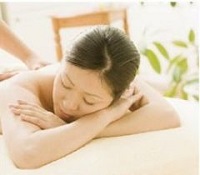 Tokyo relaxation salon
Reservation only.
Each of Tokyo salons is easy to access from the terminal stations, such as Shibuya, Shinjuku, Ginza, Shinagawa Roppongi and so on. Please call us and we will advise you the most convenient salon for you.
Please bring yourself. All stuff necessary for oil massage such as towel, dressing gown are ready in our salon.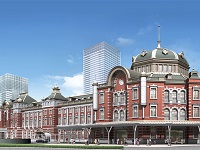 Mobile Aromatherapy Massage at Tokyo Hotels
You can enjoy aromatherapy massage at following hotels. We will visit your hotel on 24 hours for mobile massage.
ASAKUSA VIEW HOTEL
SHIBA PARK HOTEL
TOKYO PRINCE HOTEL
HOTEL GRAND PALACE
NEW TAKANAWA PRINCE Hotel
TAKANAWA PRINCE Hotel
SHINAGAWA PRINCE Hotel
MERIDIEN PACIFIC TOKYO
IMPERIAL HOTEL
GINZA CAPITAL
DAIICHI HOTEL TOKYO
KEIO PLAZA TOKYO
SHINJUKU NEW CITY HOTEL
HOTEL SUNLITE SHINJUKU
SUNSHINE CITY PRINCE
CROWNE PLAZA METROPOLITAN
CAPITOL TOKYU
ANA HOTEL TOKYO
HOTEL OKURA
HOTEL NEW OTANI
AKASAKA PRINCE HOTEL
WESTIN HOTEL TOKYO
RADISSON MIYAKO HOTEL TOKYO
ROYAL PARK HOTEL,RIHGA ROYAL TOKYO
LE MERIDIEN GRAND PACIFIC TOKYO
HOTEL NIKKO TOKYO
PARK HOTEL TOKYO
and others.
Aromatherapy massage In-home service
Aromatherapist may visit your home on your call. NO CHARGE. Transportation fee is also free.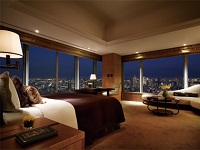 Salon in other areas
If Tokyo salon is too far to come for you, and feel difficulties to enjoy aromatherapy massage in your home, we can provide you Hotel room for aromatherapy massage with no charge. Hotel charge and massage charge are both free.
Aromatherapy associates
We are the volunteer group who love aromatherapy. Our group consists of 10 male and a few female aromatherapist. One of our major activities is to do aromatherapy massage for woman. Beside, we hold aromatherapy seminar occasionally, and manage aromatherapy salon at Yokohama. Our group has been active for more than 10 years in aromatherapy fields.
Contact us
Phone: 045-328-3168
mail:ICK44663@nifty.com
24 hours open. 7 days a week.